The restoration and protection of Gills Creek will only succeed if those living and working in the watershed understand how their actions affect its health.  We provide many opportunities for informal education about the watershed and what citizens can do to protect it. 
Water Quality Monitoring Public Database: GCWA has been collecting data on Gills Creek and its tributaries over a number of years. Thanks to several Richland County Conservation Commission grants, we have been able to expand our sampling efforts with more and better equipment, such as a sonde, and student assistants. With assistance from volunteers like you, Tom Kohlsaat, GCWA Board Member and Technical Committee Chair and two wonderful University of South Carolina interns, Anna Beynon and Dani Como, without whom who we could not have completed this massive undertaking, we now have a substantial collection of water quality data from sampling sites across the Gills Creek Watershed.
Specifically, during the period from October 2021 to May 2022, water quality was sampled at a total of 13 sites along Gills Creek and tributary streams. Major support for water quality sampling and analysis in Gills Creek was provided by the Richland County Conservation Commission through its Community Conservation Grants program. Sites were distributed at safe, strategic locations to provide an overview of water quality throughout the watershed and establish a baseline for future monitoring. Sites were generally sampled at least monthly, and toward the end of the project, every two weeks. A site accessed from California St. off Beltline Blvd was sampled once and rejected for future sampling as unsafe. Three sites near continuous monitoring stations operated by the city of Columbia provided quality checks against our procedures.
Sampling was carried out using a Hanna Instruments model HI9829 multi-parameter sonde outfitted with sensors for temperature, electrical conductivity, pH, dissolved oxygen (DO) and turbidity. In addition, E. coli was measured employing 3M Petrifilm cultures using procedures specified in Clemson University's Adopt A Stream program. Creek stage and discharge were also estimated in selected situations along some tributaries to provide a rough indication of pollutant loading on the main stem of Gills Creek. Due to difficulties maintaining calibration of the DO sensor, DO was also assessed for backup in a few situations using the standard Adopt A Stream chemical testing technique.
See below for some of our results.The specific files listed below in bullet form share some of the raw data collected over the research period. Should you wish to obtain or see full raw data at any or all of the sites, please contact coordinator@gillscreekwatershed.org to request copies. Major support for water quality sampling and analysis in Gills Creek was provided by the Richland County Conservation Commission through its Community Conservation Grants program.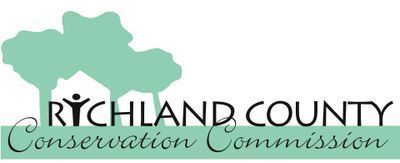 Major support for water quality sampling and analysis in Gills Creek was provided by the Richland County Conservation Commission through its Community Conservation Grants program.
Notes: E. coli concentrations and turbidity levels were consistent with widespread observations that water quality decreases with increasing levels of urbanization and corresponding increases in stormwater runoff. To pinpoint major sources of these pollutants, it would be necessary to sample during major runoff events rather on the pre-set schedule employed in this project. In one scheduled sample taken at Wildcat Creek and an ad hoc sample taken at the Devils Ditch during high runoff events it appeared that E. coli loads were potentially high enough to trigger a "red flag" level of 1,000 CFUs in the main channel.
In addition, high turbidity at Wildcat Creek from the same sampling visit was traced upstream through the Kings Grant subdivision with the aid of a resident, leading to subsequent discovery of a residential construction site with collapsed silt fences. It could not be established that this site was the sole cause of the turbidity; however it was sufficient to occasion a visit from the City Building Inspector.
Webinars: Since the pandemic reduced our opportunities for face-to-face education, we have been hosting webinars on a bi-monthly basis.  As allowed by the presenters, we have posted our webinars to the Gills Creek Watershed Association youtube account, where they may be viewed. 
Educational Signage: GCWA has partnered with the Richland Library Cooper and Northeast, Midlands Technical College – Beltline Campus, and Richland County's Community Planning and Development Department to develop and install educational signs at four locations across the watershed, thanks to funding from a Richland County Conservation Commission grant. Signs have been installed at Richland Library Cooper, Richland Library Northeast, Midlands Technical College – Beltline Campus, and will soon be installed at the Jackson Creek Restoration Project site (which will be located at the old Zorba's property on Decker Blvd).
Plant Resources: GCWA has put together information about native and invasive plants to help homeowners learn about the issues with invasive plants and great native alternatives that can be used: A copy of Native vs Invasive Plants in the Gills Creek Watershed can be downloaded.
Resources for Parents and Teachers: As the pandemic has made face to face learning more difficult, we have tried to assist with social media challenges, physical resources and ideas.  See resources for young children in the sidebar.  For more in-depth watershed learning, please visit https://www.discoverwater.org/.  The site includes check lists, prompts for action, and a lot of good information.  Kids in Parks has a great prompt with lots of resources to help kids make a nature journal.  https://www.kidsinparks.com/blog/creating-nature-journal  Consider encouraging your kids to make a video or write a story about the watershed.
Smithsonian Water/Ways Exhibit at Congaree National Park: GCWA participated in this exhibit and the accompanying symposium that was held from November 2020-January 2021. Congaree National Park and Friends of Congaree Swamp co-hosted the Smithsonian traveling exhibit Water/Ways. According to the Smithsonian Institution's Museum on Main Street "Water/Ways exhibition dives into water—an essential component of life on our planet, environmentally, culturally, and historically." GCWA was included in this exhibit, featuring the work of Holly Floyd and the history of Gills Creek Watershed. You can now view the History of the Watershed video presentation and the Voices of the Watershed presentation that was part of this exhibit here.
2015 Flood: Perhaps the best example of GCWA's educational efforts occurred during and after the historic 2015 flood, which caused a number of breached dams, extensive property damage and loss of life in the Gills Creek Watershed.  Our director at the time provided nearly continual updates to members and the media, and often was cited as one of the best sources of information about what was happening on the ground.  Our website contains a link to flood stage information, so that anyone interested can monitor the potential for flooding during heavy rain events.
School Outreach: GCWA has engaged with local schools on projects ranging from Model Cities to clean up efforts, to our most recent project to teach high school students how to communicate with the general public and elected officials about issues important affecting the watershed.  GCWA has also served as a "client" organization for several groups of USC students honing their marketing skills.
Lecture Series:  In partnership with the Richland County Public Library, GCWA has presented lectures focused on issues relevant to Gills Creek, but of interest to a wider public audience.  Recent topics have included incorporating a sense of place into our efforts and the archeology of the Gills Creek area.

Field Trips:  GCWA has arranged "urban paddles," watershed tours and other opportunities to help members and others become more familiar with their watershed. Tours have offered examples of infrastructure and watershed friendly development as well as opportunities more focused on natural resources.
Presentations:  Staff and board members frequently speak to groups such as Rotary Clubs and Homeowners' Associations.  In addition, we have provided information to the community at events ranging from Earth Day celebrations to River Rocks to large environmental education events to Columbia's Soda City market.
EPA Environmental Justice Fish Study Grant:  Prompted by a concern for the health of subsistence fishermen, particularly in the lower reaches of the watershed, GCWA partnered with USC Aiken to conduct a questionnaire-based study of fish catching and eating habits, coupled with an analysis of contaminants in fish tissue. Watch a video about this work with interviews here: https://www.youtube.com/watch?v=EdcCOt0m1uo. View the final report and fish study results here: