Skip to main content
Working to Restore, Educate, and Advocate for Gills Creek Watershed
GCWA Seeking New Executive Director
The GCWA has opened the search for a new Executive Director.  If you are passionate about making positive change at the local level, where you can see results and know you've made a difference, please consider applying.   And share with others you think might be interested. See the full job description for instructions about how to apply.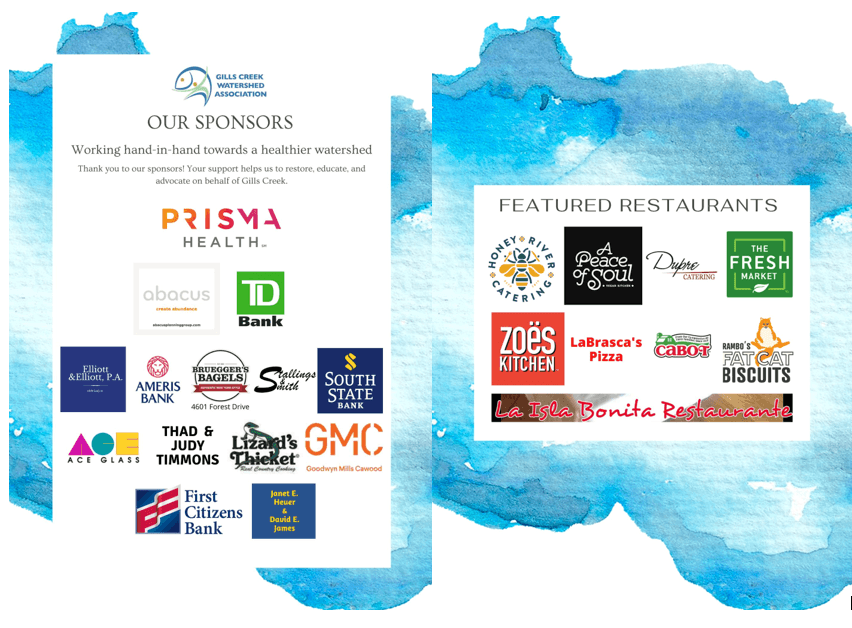 We are SO thankful to all of our sponsors, restaurants, silent auction donors, volunteers, and guests who came out to our Wine for Water Annual Fundraiser, helping us make it a HUGE success and raising over $23,000 for our efforts to protect and restore the Gills Creek Watershed! While our event is over, our efforts, and our supporters are not! Please be sure to continue to patron our supporters to show your support of their support!
Article in the Post and Courier featuring GCWA, Richland County, and the City of Columbia
Article by The State about GCWA's 319 grant from SCDHEC, with matching funds provided by the City of Columbia, and the great support of Meyers Brothers Properties.