Staff

Bailey Slice Parker, Executive Director
Bailey is a Midlands Master Naturalist, an active member of the Columbia Audubon Society and Friends of Congaree Swamp, and serves on the boards of the Midlands Chapter of the SC Native Plant Society and Canoeing for Kids. She comes to the world of conservation via a circuitous route, first studying music as an undergraduate and graduate student at Furman University and the University of South Carolina and working for nearly two decades as the Director of Music at St. Stephen's Lutheran Church in Lexington, SC. She now spends nearly all of her free time outdoors, hiking, birding, biking, canoeing, and volunteering…and playing the banjo when the weather's bad or it's too dark to do any of the previously mentioned activities. Interest in the natural world led her to a well-rounded knowledge of native plants, wildlife, and ecosystems, and that knowledge drives her passion for making the world a better place for wildlife and humans. She is excited to join the Gills Creek Watershed Association and build upon our mission to restore, educate, and advocate for Gills Creek!
---

Rebecca Milford, Membership & Outreach Coordinator
Rebecca Milford has worked in administration since college and has a passion for non-profit work. She enjoys helping organizations grow by helping them with their advertising, social media, and addressing details that allow them run more efficiently and smoothly. Rebecca completed the Midlands Master Naturalist program and loves being outdoors, whether hiking, paddling, or biking, also playing "tour guide" to those who visit and live in South Carolina. 
---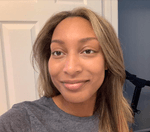 Courtney Rucker, Intern
Courtney is a senior at USC-Beaufort working towards her Bachelor of Science in Public Health. She has an interest in the environment and a passion for conserving natural resources and protecting the environment and the wildlife that resides there. Courtney will be an intern with Gills Creek Watershed Association for the Fall 2023 semester and will be helping with water monitoring, tabling to share information about Gills Creek, and litter clean-ups around the watershed. She is excited to learn more about the environment and all the processes that go into conservation and protection of resources while also doing her part to preserve the natural environment in the Midlands.
---
Board of Directors
Scott Elliott, Esq. - President

Scott Elliott has more than 40 years of experience practicing law in the state of South Carolina, where he has been licensed since 1977. He began his legal career as a prosecutor for the South Carolina Attorney General's Office before going into private practice in 1982. In 1996, he founded Elliott & Elliott, P.A. with his wife who has since retired.
Second Term Expires: 2024

Gwen Geidel, Ph.D., JD - Vice President

Gwen Geidel is a Research Professor in the School of the Earth, Ocean and Environment at the University of South Carolina and is the former Associate Dean of the School of the Environment and a former Director of the Environment and Sustainability Program at USC. She has lived in the watershed for many years and has served as president and secretary of the Quinine Hill Lake Association in the Gills Creek headwaters and currently serves on the GCWA Technical Committee. She has also served for many years as the CMCoG Environmental Planning Advisory Committee related to water and waste water issues. She has studied water quality issues during her entire career from both the scientific and legal perspective.
Second Term Expires: 2025

Sally Huguley, Ph.D. - Secretary

A retired Richland District Two teacher, Sally Huguley is a National Board certified educator, who has served on Richland Two's strategic planning committee and on several statewide committees developing school testing and academic standards. Prior to becoming a teacher, she worked as a Statehouse reporter, a research assistant for the S.C. House of Representatives, and as speechwriter for former Gov. Dick Riley. Sally has lived in the Gills Creek Watershed since 1980.
Second Term Expires: 2024

Mark Robertson - Treasurer

Mark recently retired as Executive Director of The Nature Conservancy, and is widely regarded as both a conservationist and expert in non-profit management. Background that will be particularly relevant to the Gills Creek Watershed Association includes experience in fundraising and non-profit finances, as well as in the use of an array of land protection devices. Mark lives on Carey Lake.
Second Term Expires: 2026

Frank Fusco

Frank Fusco is retired from the State of South Carolina, having served as the Executive Director of the South Carolina Budget and Control Board, Director of Research for the SC House Ways and Means Committee, Director of Research for the SC Joint Bond Review Committee, and various other positions including Principal Auditor with the SC Legislative Audit Council, and Federal Grant Auditor with the SC Governor's Office. Prior to serving with the State of South Carolina he was honorably discharged as a First Lieutenant from the US Army Signal Corps serving in 1971 and 1972. Frank presently serves as Treasurer of the Foundation for the Malcolm Baldrige National Quality Award. He also serves on the State Board overseeing South Carolina's Baldrige program, the SC Quality Forum, and has enjoyed serving as a state examiner for many years. His hobby is playing guitar and writing songs with his band "The Thunder Pigs."
First Term Expires: 2024

Gray Ladd - Education Committee Co-Chair

Gray Ladd is a manager at Conquer Cancer, the philanthropic affiliate of the American Society of Clinical Oncology. His experience has included key operations, finance, and legal/regulatory compliance functions, with more than 15 years of project and program management in the health care and education sectors. He received a BS in Finance and Management from the Moore School of Business at the University of South Carolina, while also completing a Master of Public Administration and graduate course work in international relations. A Columbia native, Gray lives in the watershed with his wife, son, and daughter. He believes that Gills Creek is a valuable and unique resource for all in the Midlands.
First Term Expires: 2024

Guillermo Espinosa

Guillermo Espinosa is a Principal Environmental Planner for Central Midlands Council of Governments (CMCOG) and Development Director for Alianza Latina of the Midlands. Guillermo is a certified planner that utilizes his academic background in environmental science, spatial analysis, and cartography to support CMCOG's various planning activities and programs. Guillermo serves in various other boards promoting programs that address food insecurity and access to healthy food, particularly within the Hispanic community.
First Term Expires: 2024

Sam Agee

Sam Agee has lived in the Gills Creek Watershed area for almost 40 years and is currently serving on the Board of the Lake Katharine Homeowners Association. He is a semi-retired hotel operator and developer and is currently the Treasurer of the South Carolina Restaurant and Lodging Association. Sam has served two terms on the GCWA Board and has been a member of the Executive Committee as Secretary and chaired the Membership and Wine for Water subcommittees.
First Term Expires: 2024

Tom Kohlsaat - Technical Committee Chair

Tom Kohlsaat is retired from the SC Department of Natural Resources, where he established and managed the SC Heritage Trust land protection program and the Nongame and Endangered Species management program. He was instrumental in establishing the Congaree Land Trust and remains active in a number of local organizations.
Second Term Expires: 2025

Andrew Melanson

Andrew Melanson is an energy analyst with Siemens Industries, and is an Accredited Commercial Energy Manager (SC designation) and a Certified Energy Manager (national designation.) He has lived and worked in Columbia for the past 20 years, and three years ago moved to a home above the Gill's Creek flood plain near the Timberlane properties. He served on the steering committee for the Timberlane project and also is a member of the technical committee.
First Term Expires: 2025

Rob Robertson

Rob Robertson has served on the Board in the past, and created the Wine for Water fundraiser. He has continued to provide inspiration, energy—and wine!—for the event ever since. He has lived in the Gills Creek Watershed most of his life. Currently, Rob and his family live very close to the Creek in King's Grant. He is the SC State Manager for Brittany Sales Company, a beverage brokerage based in Miami, FL. He especially enjoys time in the watershed while kayaking and fishing
First Term Expires: 2025
Board Member Portal